Major Products for the Japan Market
Health Food
We deliver "Milk Life," a powdered milk product for adults, and several supplements developed by Morinaga Milk through long-running research. Our lineup includes special mail-order products.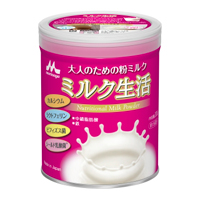 Milk Life
A powdered milk containing a well-balanced combination of nutrients required by the adult body.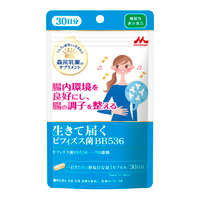 Morinaga Milk Supplements Intestinal Live Bifidobacterium longum BB536
A supplement for people who take good care of themselves. Formulated with 5 billion "
Bifidobacterium longum
BB536" (per capsule), a bacterial strain we selected out of a large number of candidates for its strong ability to survive exposure to acid and oxygen. Co-formulated with lactulose, a milk-derived oligosaccharide that promotes bifidobacteria in the intestine.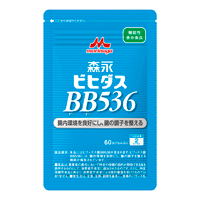 Bifidus BB536 Capsule (mail order only)
Bifidobacterium longum
BB536 supplement sold by mail order only Human trials have demonstrated that
Bifidobacterium longum
BB536 effectively increases the number of eliminations and reduces stool odors(Reduction of ammonia quantity).
*Foods with function claims