Major Products for the Japan Market
Cheese and Butter
Morinaga Milk delivers "KRAFT" brand products in Japan in tie-ups with Kraft Foods Group, Inc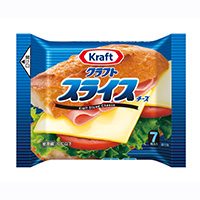 KRAFT Slice Cheese
Sliced cheese with an excellent creamy flavor and crispy aftertaste. Also good on bread.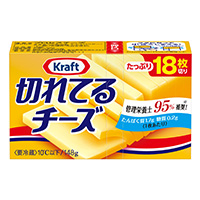 KRAFT Kireteru Cheese
A pre-sliced cheese released in 1990.
Enjoy a "convenient" slice of cheese with a smooth texture and pleasant flavor.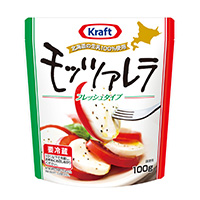 KRAFT Fresh Mozzarella Cheese
A mozzarella cheese with a fluffy milk taste and chewy texture. Made from fresh raw milk from Hokkaido, the heartland for dairy in Japan.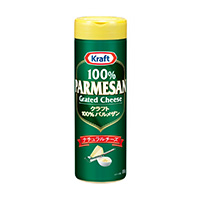 KRAFT 100% Parmesan Cheese
100% natural Parmesan cheese from the US.
The globally recognized green package is proof of the rich flavor and taste.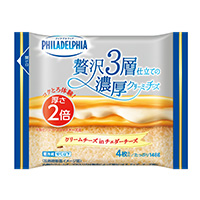 KRAFT Philadelphia Creamy Triple Layer Cheese
Japan's first triple-layer cheese*: a luxurious cream cheese sandwiched between thick layers of cheddar.
*Based on our survey results using the MINTeL product database, 2016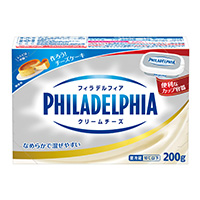 KRAFT Philadelphia Cream Cheese
A world-renowned orthodox cream cheese made from a luxurious blend of fresh raw milk and cream from Hokkaido. Famous for the creamy-rich taste unique to natural cheese.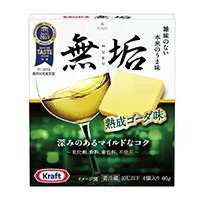 KRAFT Pure (Muku) - Mature Gouda Flavor
A snack with an enjoyably pure cheese flavor. We use a new proprietary technology called the Muku (pure) processing method, a patent-pending solid manufacturing method to improve the deep cheese flavor and smooth texture.
Morinaga Hokkaido Butter
Smooth, creamy butter made from fresh raw milk from Hokkaido.